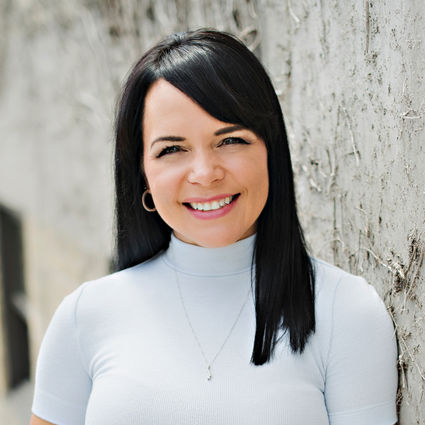 Penny Maillette
Sales Representative
A little about me
Penny Maillette, BSC., CIPS, and Sale Representative for RE/MAX Twin City Realty brings integrity, trust, and one of a kind customer service to every real estate investing experience. A lifelong resident of Kitchener-Waterloo, Penny loves this community and chose to raise her own family right here in K-W.
A born self-starter and a talented marketing entrepreneur, Penny began her real estate career in an office manager role, supporting the Commercial Team at Whitney & Company before realizing her true passion for residential real estate and obtaining her Real Estate License. Prior to becoming a licensed agent, Penny earned her BSc. in Chemistry from Wilfrid Laurier University and worked as a chemist, a career that lends a high degree of critical thinking, attention to detail, and analytic knowledge to every real estate transaction.
Known for outstanding client service, personal touches, and skilled negotiations, clients trust Penny's unparalleled real estate knowledge, and consistently seek her advice and insight throughout every step of the real estate process. Penny provides a realistic outlook on what's expected in today's market to help clients make the best decisions possible.
In addition to her sales expertise, Penny is a Certified International Property Specialist (CIPS). As part of CIPS, Penny is part of a global referral network comprised of elite international professionals from over 40 countries, and can market to consumers around the globe.
Our clients are awesome
and here is what they are saying
"Penny is a professional thru and thru. She is completely reliable and helpful. Penny was honest and kind. There is no else I would recommend as highly as I recommend her."
Jessica White- Nurse
Waterloo
"I was very fortunate to be able to find Penny as an agent for the purchase of a house, and we had a very pleasant cooperation during the whole purchase process. What impressed me most was Penny's reliability, professionalism and diligence. She is completely loyal to the interests of her clients. On the one hand, she transmits market information and procedural knowledge in detail; on the other hand, she fully considers many negligible details for us; Penny is an expert in the real estate field, and her expertise is reflected in business processes, laws and regulations , House structure, decoration and even materials. From finding housing, evaluating and comparing, quotation negotiation, contract drafting, signing, and closing the house, Penny is always energetic, diligent and punctual. Almost on call. I have lived in the new home recommended by Penny for nearly three years and I am very satisfied with everything. Special thanks to Penny, and wish her other clients can achieve their ideal goals smoothly."
Huili & Yisong W
Reliability, professionalism and diligence.
"Penny was true to her word in everything she told us from start to finish. She truly was very professional, trustworthy, open & honest throughout the entire process."
Rose C
She truly was very professional
"I hope Bob and I can convey our very heartfelt thanks for your work with us. We enjoyed your approach to selling the house right from the time we met you. And you carried through with everything you described that you'd be able to do for us. we felt the photographer you arranged was amazing. You were responsive and professional in all our dealings. We appreciate the work you did and we are very satisfied with the outcome!"
Bob & Judy A
Very satisfied with the outcome!
"Penny is a dream to work with. If I saw a listing first (or in one case, drove by a "Coming Soon" sign and reached out to Penny), her first question was "when do you want to see it?". If I had any questions at all, she answered them immediately. Penny is professional, bright, charming, caring, and a pure joy to work with. The brochure that she made for the home she sold for us was gorgeous and she busted her behind for me on my new home. I turned to her for advice and she gave it candidly and professionally, at the same time, not over-stepping or telling me what to do. I cannot speak more highly of Penny and her team and would highly recommend her to anyone that wants to sell their home or buy their new home! Penny is the BEST!!!!
Annette is truly a joy to work with! Every time I had a question, she answered promptly, followed up and basically made sure that I had all the information I needed. Buying (and selling) a home can be both exciting and stressful but with The Penny and Annette Dream Team..... I have only felt the excitement and none of the stress! These ladies ROCK!!!!"
Marina J
Penny is a dream to work with.
"When Mark Maurer introduced me to Penny Maillette, I was very apprehensive and nervous as I was about to embark on a real estate deal of selling my house and I had trust issues. In all honesty, I was scared that my house would be undervalued and that my agent wouldn't put in a great effort to sell my house at top dollar or to sell it at all. Penny Maillette advised me on every step that would be taken to sell my house and make the experience more enjoyable. She explained all the costs involved in selling and moving so there were no hidden surprises. She ensured me that I was her priority and my home will sell within a week.
I have to say Penny Maillette was true to her word. From the very start, Penny and her assistant Annette were amazing. They answered all my questions along the way and some questions more than once because I would have small doubts about what they were telling me. They were fast and thorough in answering emails, texts, phone calls and providing updates to me on everything that was being done.
On October 1st, I met with Penny to review all offers. I walked into her office feeling very nervous and anxious as to what the final selling price would be. I was not prepared for the final outcome. I was truly amazed by watching Penny as she negotiated through offers and explained the process. Within a few minutes of sitting there, I was totally relaxed and once again Penny validated that she had my best interest at heart. I felt very elated and very confident in my choice to work with her and her team.
My house was sold for $50,500.00 over the asking price within 6 days. I was amazed by the outcome. Penny was true to her word in everything she had told me from start to finish. I would highly recommend Penny Maillette to anyone who is in need of a real estate agent. She truly was very professional, trust worthy, open and honest throughout the entire process."
Rose C
Professional, trust worthy, open and honest throughout the entire process.
"Penny was amazing! She sold our home for top dollar and made every step of the process easy and painless. Penny's entire team is fabulous. Annette kept us informed and kept the process organized for us to understand easily. I will gladly use penny for all our future real estate transactions in the future. Thank you Penny my family appreciates your hard work"
Chaise I
I will gladly use penny for all our future real estate transactions in the future.
"Penny has helped us with multiple real estate transactions. Whenever we work with her, we know that she will get us the best deal. We really appreciate her professionalism and patient. My parents don't speak English very well, but she did her best to understand what we need. If you are looking for a real estate agent who really tries to understand your need and has the skills to help you achieve your goal. Give Penny a call."
Yicai J
Penny has helped us with multiple real estate transactions.
"We are so happy that we re-listed our home with Penny. With our first agent, we only had 3-5 showings in 16 days. The open houses were not well attended either. After we switched to Penny, we were shocked with how many showings there were. In 6 days, we had more than 50 showings. Penny and Annette were always prompt in calling us back whenever we had a question. Also, they had excellent advice for improving our house before we put it on the market. After 1 week we had multiple offers and sold it over our list price with a firm offer. You will not find a harder working team than Penny, Annette and their associates. Thank you so much!"
Stephanie Hovius
Uptown Waterloo
"Gabi and I were tremendously grateful to have had Penny in our corner during our search for a new home. From the point that we first met to discuss our wants and needs, to deciding what neighbourhoods best aligned with our future plans, to the countless home walkthroughs where she'd point out important details we never would've noticed, we knew we were dealing with someone who took her profession very seriously and had the best interest of her clients at heart. There were properties she actually talked us out of which may sound bizarre to some, but man were we grateful she did because it was all too easy to get caught up in the excitement of competing for a new home while losing sight of what was really important. When it came time to make an offer, we always had a strategy going in and Penny always made a point of attending the offer presentations in person. All things told, we would not hesitate to have Penny handle our next purchase or sale, and would recommend her to anyone looking for the full service treatment."
Gabi & Mike
Recommended for the "Full Service Treatment"!