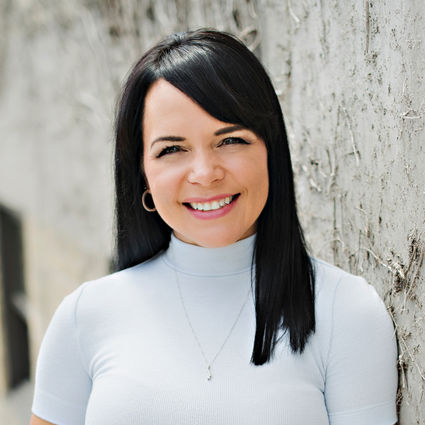 Penny Maillette
Sales Representative
A little about me
Penny Maillette, BSC., CIPS, and Sale Representative for RE/MAX Twin City Realty brings integrity, trust, and one of a kind customer service to every real estate investing experience. A lifelong resident of Kitchener-Waterloo, Penny loves this community and chose to raise her own family right here in K-W.
A born self-starter and a talented marketing entrepreneur, Penny began her real estate career in an office manager role, supporting the Commercial Team at Whitney & Company before realizing her true passion for residential real estate and obtaining her Real Estate License. Prior to becoming a licensed agent, Penny earned her BSc. in Chemistry from Wilfrid Laurier University and worked as a chemist, a career that lends a high degree of critical thinking, attention to detail, and analytic knowledge to every real estate transaction.
Known for outstanding client service, personal touches, and skilled negotiations, clients trust Penny's unparalleled real estate knowledge, and consistently seek her advice and insight throughout every step of the real estate process. Penny provides a realistic outlook on what's expected in today's market to help clients make the best decisions possible.
In addition to her sales expertise, Penny is a Certified International Property Specialist (CIPS). As part of CIPS, Penny is part of a global referral network comprised of elite international professionals from over 40 countries, and can market to consumers around the globe.
Our clients are awesome
and here is what they are saying
"We are so happy that we re-listed our home with Penny. With our first agent, we only had 3-5 showings in 16 days. The open houses were not well attended either. After we switched to Penny, we were shocked with how many showings there were. In 6 days, we had more than 50 showings. Penny and Annette were always prompt in calling us back whenever we had a question. Also, they had excellent advice for improving our house before we put it on the market. After 1 week we had multiple offers and sold it over our list price with a firm offer. You will not find a harder working team than Penny, Annette and their associates. Thank you so much!"
Stephanie Hovius
Uptown Waterloo
"Gabi and I were tremendously grateful to have had Penny in our corner during our search for a new home. From the point that we first met to discuss our wants and needs, to deciding what neighbourhoods best aligned with our future plans, to the countless home walkthroughs where she'd point out important details we never would've noticed, we knew we were dealing with someone who took her profession very seriously and had the best interest of her clients at heart. There were properties she actually talked us out of which may sound bizarre to some, but man were we grateful she did because it was all too easy to get caught up in the excitement of competing for a new home while losing sight of what was really important. When it came time to make an offer, we always had a strategy going in and Penny always made a point of attending the offer presentations in person. All things told, we would not hesitate to have Penny handle our next purchase or sale, and would recommend her to anyone looking for the full service treatment."
Gabi & Mike
Recommended for the "Full Service Treatment"!
"I had a terrible experience with a previous realtor who only seemed to care about his commission and getting more clients through our listing. Then we were lucky enough to have Penny step in and save the day!

She is an absolute pleasure to work with, and we couldn't be happier with the way things turned out. She is professional and quick to answer all of your questions, no matter how trivial they may be. Above all she treats you like family and cares about how you are during this crazy time in your life. She works with you and makes sure you understand what is happening every step of the way.

Thank You Penny!!! We will recommend you to everyone we know!"
Elena
Thank You Penny!!! We will recommend you to everyone we know!
"Penny is THE BEST Realtor that we have ever dealt with! I've been a realtor myself for sometime and I have never met anybody so passionate and knowledgeable in my entire real estate career. Penny has helped us navigate the market in the KW area so we can fulfill our home and business needs through real estate. We definitely could not have gotten this far without her indepth knowledge about the city and real estate laws."
Samantha & Ben
THE BEST Realtor that we have ever dealt with!
"Penny was amazing to work with for selling my condo and purchasing my new house! As I was selling and buying on my own, her expertise and direction was vital to bring awareness to things I hadn't even considered. She always had my best interest in mind and went out of her way to make things happen for me! Penny is very diligent, organized and honest, which is why she was such an asset to have throughout this process! I felt extremely confident in Penny from start to finish, and the result was beyond my expectations! I would strongly recommend!"
Kristin
Results beyond my expectations! I would strongly recommend Penny!