PENNY MAILLETTE
Relationships
Built On Trust
A uniquely personal and client-focused service approach that treats each client to a luxury concierge experience.
PENNY MAILLETTE
Relationships
Built On Trust
A uniquely personal and client-focused service approach that treats each client to a luxury concierge experience.
YOUR BEST INTEREST AT HEART
Integrity: The Cornerstone
of Success
Penny Maillette specializes in luxury resale properties within Waterloo Region. She's sought after by high-end, discerning clientele who know what they want and highly value her honest, hands-on, client-focused service approach. Penny receives regular client referrals all thanks to her integrity-driven professionalism and in depth knowledge, which she leverages to expertly guide clients through every step of the buying and selling process. Offering a one of a kind, luxury real estate investing experience, Penny helps clients make Kitchener-Waterloo their home sweet home.
MORE ABOUT PENNY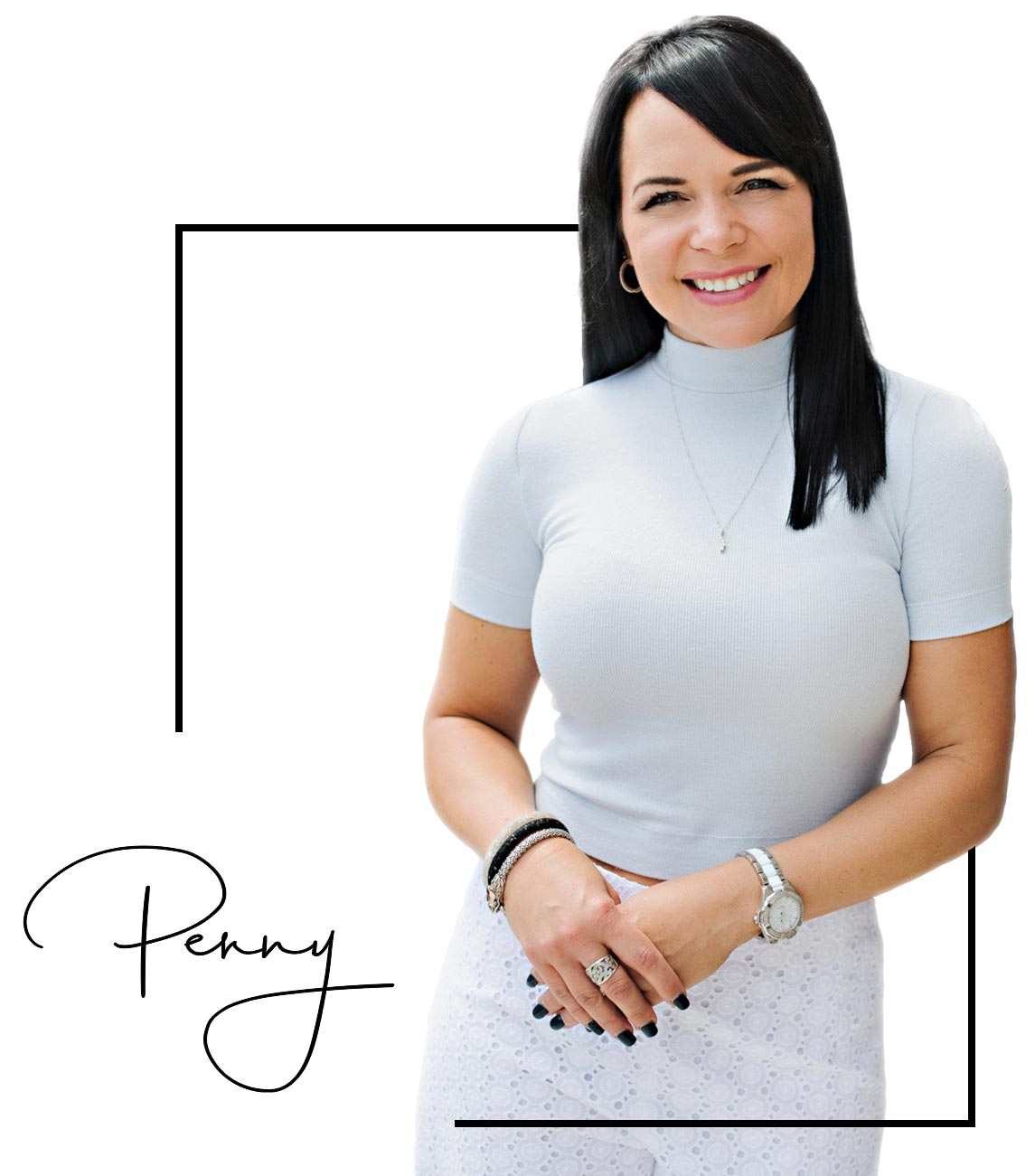 Prestigious Executive Home in Beechwood
315 Milla Court, Waterloo
This executive family home is located on a quiet court in the prestigious neighbourhood of Beechwood. This Milla custom built stone home encapsulates well-appointed rooms in over 6000 SF dispersed under 10' ceilings on both the main and second floors. On the perimeter of the two-story great room you will find rooms to accommodate every personality and aspiration: a conservatory for the musically-inclined, a home office for the professionals, a dining room with butler's pantry for the entertainer and socialite in your family and finally, a kitchen magnificent enough to cook for and host your closest friends and family.
Not to be outdone by the main floor, the lower level caters to another style showcased by the dance studio, fitness room and family room with wet bar.  The back yard has elements of a true sanctuary setting: in-ground salt water pool, separate pool house, outdoor shower, enclosed raised hot tub, multi-level deck, fine outdoor furniture under a magically-lit pergola and finally, a fire pit zone to end your days enveloped in the comfort of nature. House your luxury vehicles in one of the two car garages and still have plenty of space left over for bikes, motorcycles or your toys of choice!
VIEW PROPERTY
Peaceful Rural Setting
2356 Snyders Road E, Petersburg
Masterful open concept home conducive to elegant entertaining on an acre mere minutes from the city's amenities. This is where luxury and style collide offering you tranquility in a picturesque environment. Quality finishes are apparent throughout this home with emphasis on upscale lifestyle contained within a private, peaceful rural setting. Having the option to unplug and release yourself from the stressors, noise and pulls of the demands of everyday living is bound to contribute to your quality of life.
The voluminous and airy feeling of space is enhanced by the various high waffled, cathedral and coffered ceilings, offering a feeling of intrigue. The meticulously sculpted and landscaped property which spans an acre, offers several options for fun and relaxation for absolutely everyone in your family! Roll through the long and winding treelined private circular driveway at the end of your day to experience a feeling unrivalled by anything else you've previously enjoyed. This magnificent home presents multiple options for every different style of family life, including recent empty nesters, professional couples with children, multi-generational families where main floor living is desired and everything in between. True Luxury is evident at 2356 Snyder's Road.
VIEW PROPERTY
A LUXURIOUS EXPERIENCE FROM START TO FINISH
"We are so happy that we re-listed our home with Penny. With our first agent, we only had 3-5 showings in 16 days. The open houses were not well attended either. After we switched to Penny, we were shocked with how many showings there were. In 6 days, we had more than 50 showings. Penny and Annette were always prompt in calling us back whenever we had a question. Also, they had excellent advice for improving our house before we put it on the market. After 1 week we had multiple offers and sold it over our list price with a firm offer. You will not find a harder working team than Penny, Annette and their associates. Thank you so much!"
Stephanie Hovius
Uptown Waterloo
"Gabi and I were tremendously grateful to have had Penny in our corner during our search for a new home. From the point that we first met to discuss our wants and needs, to deciding what neighbourhoods best aligned with our future plans, to the countless home walkthroughs where she'd point out important details we never would've noticed, we knew we were dealing with someone who took her profession very seriously and had the best interest of her clients at heart. There were properties she actually talked us out of which may sound bizarre to some, but man were we grateful she did because it was all too easy to get caught up in the excitement of competing for a new home while losing sight of what was really important. When it came time to make an offer, we always had a strategy going in and Penny always made a point of attending the offer presentations in person. All things told, we would not hesitate to have Penny handle our next purchase or sale, and would recommend her to anyone looking for the full service treatment."
Gabi & Mike
Recommended for the "Full Service Treatment"!
"I had a terrible experience with a previous realtor who only seemed to care about his commission and getting more clients through our listing. Then we were lucky enough to have Penny step in and save the day!

She is an absolute pleasure to work with, and we couldn't be happier with the way things turned out. She is professional and quick to answer all of your questions, no matter how trivial they may be. Above all she treats you like family and cares about how you are during this crazy time in your life. She works with you and makes sure you understand what is happening every step of the way.

Thank You Penny!!! We will recommend you to everyone we know!"
Elena
Thank You Penny!!! We will recommend you to everyone we know!
"Penny is THE BEST Realtor that we have ever dealt with! I've been a realtor myself for sometime and I have never met anybody so passionate and knowledgeable in my entire real estate career. Penny has helped us navigate the market in the KW area so we can fulfill our home and business needs through real estate. We definitely could not have gotten this far without her indepth knowledge about the city and real estate laws."
Samantha & Ben
THE BEST Realtor that we have ever dealt with!
"Penny was amazing to work with for selling my condo and purchasing my new house! As I was selling and buying on my own, her expertise and direction was vital to bring awareness to things I hadn't even considered. She always had my best interest in mind and went out of her way to make things happen for me! Penny is very diligent, organized and honest, which is why she was such an asset to have throughout this process! I felt extremely confident in Penny from start to finish, and the result was beyond my expectations! I would strongly recommend!"
Kristin
Results beyond my expectations! I would strongly recommend Penny!
VIEW ALL TESTIMONIALS
Ready to talk Real Estate?
Penny Maillette will help you achieve or exceed your real estate goals, by providing you with extraordinary quality of service in the buying and selling of real estate. Professionalism, integrity, honesty and truth are the cornerstones of her business.
CONTACT PENNY